MBBS in Kazakhstan
The infrastructure of the medical universities in Kazakhstan are excellent. Because of that most of the Indian students prefer to study MBBS in Kazakhstan.
Why study MBBS in Kazakhstan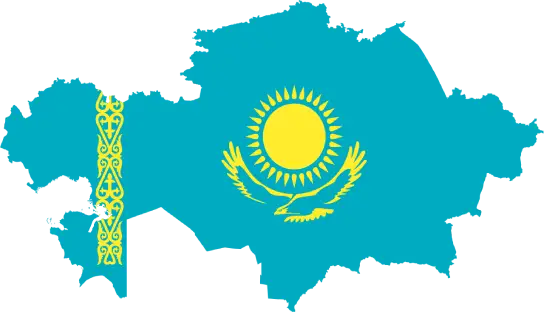 Advantages of studying MBBS in Kazakhstan for Indians Students:
Eligibility criteria for Studying MBBS in Kazakhstan:
Documents Requirement for MBBS Admission in Kazakhstan
MBBS Syllabus in Kazakhstan
Top Medical Colleges / Universities for MBBS in Kazakhstan
Frequently Asked Questions About MBBS in Kazakhstan
What are the fees of MBBS in Kazakhstan?
The cost of study of MBBS in Kazakhstan is very much low and affordable. MBBS in Kazakhstan is a suitable option for Indian students for its high quality medical education at affordable MBBS fees.
Is Kazakhstan good for MBBS?
MBBS in Kazakhstan is an excellent choice for Indian students looking for an international destination to have an affordable medical education.
Is Kazakhstan MBBS valid in India?
Yes, the MBBS Degree of Kazakhstan is 100% valid in India. Kazakhstan has MCI/NMC-approved medical universities, but before practising in India, you have to qualify FMGE exam.
Is NEET compulsory for MBBS in Kazakhstan?
Yes, qualifying in NEET exam is mandatory to study MBBS in Kazakhstan if they want to attempt FMGE / NeXT exam in India to get license in India.
Is Kazakhstan safe for Indian students?
First of all, Kazakhstan is a safe country to travel and to stay for foreigners, especially Indians and Indian girls. The country provides MBBS in affordable budget. Indians are treated with admiration and respect in Kazakhstan due to multilingual education and diverse practice.
How many Indian medical students are in Kazakhstan?
Kazakhstan attracted over 3,500 Indian students in 2022, according to the data released by the Government of India.
Contact us to get admissions in world's top most universities, for any kind of guidance, counseling, support.
Contact Us
+91-88066 88068 | info@ewings.co.in
(or)
Fill the details below, we will contact you.